WHY IT MATTERS
Our post-COVID-19 world requires an innovative new paradigm for development – one that acknowledges the inherent interconnectedness of people and the planet. The pandemic has resulted in an economic crisis that is now spiralling into a worldwide recession. Worse, millions of people have been infected, with hundreds of thousands of lives taken and our global supply chains paralyzed.
Business and political leaders alike will need to build a new framework that embraces agility and resilience to tackle the unseen new risks that will inevitably emerge. The concept of "Integrated Landscape Management" (ILM) can provide some inspiration as we build back better.
According to UN Environment, "ILM deals with large-scale processes in an integrated and multidisciplinary manner, combining natural resource management with environmental and livelihood considerations. It also factors in human activities and their institutions, viewing them as an integral part of the system rather than as external agents. This approach recognizes that the root causes of problems may not be only site-specific and that a development agenda requires holistic multi-stakeholder interventions to negotiate and implement actions."
Rather than use a single-sector and siloed approach to development, ILM involves long-term collaboration among different stakeholders to achieve their multiple objectives and expectations within a landscape. This is because a healthy multi-functional landscape can simultaneously meet a full range of local needs, such as ensuring water supply for households, farms, businesses and wildlife, while providing biodiversity and producing nutritious and profitable crops for families, markets and industry. At the same time, resilient landscapes can also contribute to meeting national commitments for global targets, including actions for climate change mitigation and adaptation; the Aichi targets for biodiversity conservation; and neutrality targets for land degradation.
Resilient Landscapes recognizes the importance of ILM and promotes the approach in everything from developing financing strategies to selecting development indicators and increasing coordination among stakeholders.
Integrated Landscape Management allows local people to manage resources so that development interventions capture synergies, mitigate trade-offs, and create local value and social capital.

UN Environment
Tropical forests
Montane forests
Agricultural lands
Drylands
Grasslands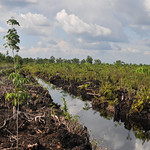 Peatlands
Mangroves
Mountains
Watersheds
Trusted By